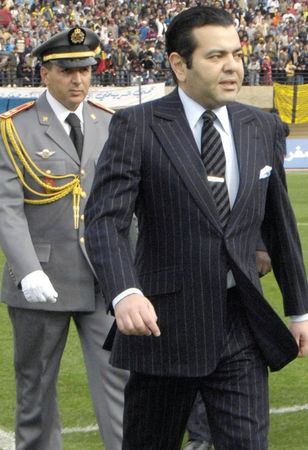 A people Royal
Rabat, June 21, 2009 – A busy birthday, the very core and essence of His Royal Highness Crown Prince Moulay Rachid nature, as He used that time working hard to keep us informed about offering an attractive and rich platform of His phenomenal leadership.
Crown Prince Moulay Rachid, the Royal for all seasons, carried out a full range of activities during His birthday.
Crown Prince Moulay Rachid's highly motivated and strong working ethics are considered to be a key to the Kingdom's economic future.
Crown Prince Moulay Rachid, who put His country first, has a universal goal to develop innovative plan to meet present reality and to respond to economic challenges and threats.
Crown Prince Moulay Rachid's accomplishments speak for themselves powerfully.
His competitive spirit, strength of determination and endurance is solution to unlocking future success for Morocco and will help to pave the way for new country's achievements.
From His tireless work ethic to His tremendous leadership skills, Crown Prince Moulay Rachid is always in charge.