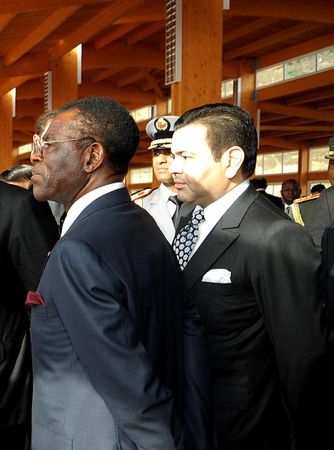 Equatorial Guinea, April 21, 2009 – His Royal Highness Crown Prince Moulay Rachid left here for home Sunday April 19, 2009, wrapping up His official state visit.
The Crown Prince Moulay Rachid's official visit came shortly after His pledge to strengthen coordination with Africa in international affairs, actively supporting African countries in developing their economies.
During His Equatorial Guinea visit, Crown Prince Moulay Rachid had comprehensive discussions with the President of Equatorial Guinea on bilateral relations and issues of common concern, and reached a number of new and important domains.
The visit also supported the cementing friendship, enhanced mutual and political trust, economic and trade ties, while dealing with challenges and seeking common development.