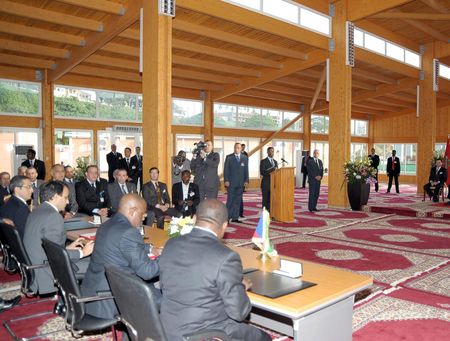 Equatorial Guinea, April 21, 2009 – His Royal Highness Crown Prince Moulay Rachid heralded new era for Morocco- Equatorial Guinea relations as He witnessed on Saturday April 18th 2009 the two countries sign a series of cooperation documents.
Crown Prince Moulay Rachid and President of Equatorial Guinea expressed keenness to further promote cooperation between the two nations in various fields.
Seeking practical solutions to today's challenges, Crown Prince Moulay Rachid looks to deepen and broaden relations with Africa over today's challenges, in particular in the fields of education, culture, sports, public health and tourism, and expand communications between the women and youth of the two countries, ensuring that the friendship continues from generation to generation.