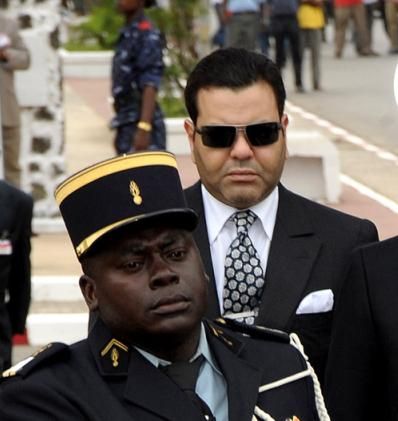 Equatorial Guinea, April 21, 2009 – As part of the official visit to Equatorial Guinea, His Royal Highness Crown Prince Moulay Rachid paid tribute at Equatorial Guinea's tomb of the Unknown Soldier on Saturday (April 18th, 2009).
Crown Prince Moulay Rachid, who has visited this memorial for the first time, expressed His prayers for peace; underlining countless lessons learned from the past wars and need to raise more efforts in order to ensure eternal peace.
Crown Prince Moulay Rachid arrived in Malabo on Thursday for His official state visit of state to Equatorial Guinea.