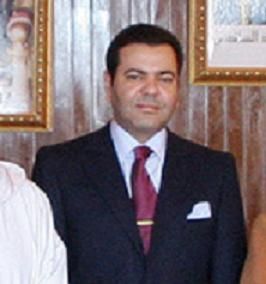 Casablanca, February 13, 2009 – As part of His initiative to spread the literacy culture far and wide, His Royal Highness Crown Prince Moulay Rachid has opened the 15th Casablanca International Book Fair.
Highlighting the dialogue between authors and readers, Crown Prince Moulay Rachid toured the International Book Fair and came to personally greet each organizers of the fair.
As for participants, only a small number of international publishers took part in the Book Fair, most participants were local groups. Noticeably, the delegations of the top-notch power countries were absent.
Crown Prince Moulay Rachid mandated that better organizational mechanisms should be adopted in order to offer an excellent platform for meeting of worldwide publishers and the general public, noting that Moroccan citizens can not be deprive from the opportunity to connect with the major writers in world literature.
Unfortunately, anti-Christian and anti-Semitism sentiment remains the longest lasting social illness of the Casablanca International Book Fair.
The Christians and Jews publications were banned and not on display at the Book Fair, which creates the deficit between the reality and depiction of the Casablanca International Book Fair that seeks to promote diversity of cultural expression.