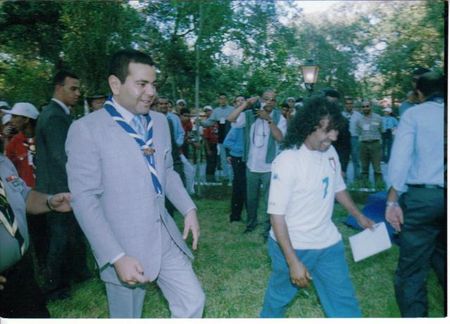 Rabat, January 10, 2009 – With the announcement of the National Federation of Moroccan Scouting work program for 2009, the President His Royal Highness Crown Prince Moulay Rachid, announced the plan of continuing nation-wide literacy campaign to eliminate illiteracy from across the country.
Putting on His shoulders complicated task to eliminate illiteracy, Crown Prince Moulay Rachid intends to reduce illiteracy rate with a society-wide effort programs and eye-catching devoted Scouts.
The ongoing campaign to eliminate illiteracy in the Kingdom, as set out by Crown Prince Moulay Rachid, is a leading literacy force in Morocco that mainly targets girls, women and people living in rural areas.
Crown Prince Moulay Rachid, who attaches great importance to the literacy drive, also pointed out that in the rural areas, the number of illiterates is on the rise because of a lack of access to schools, reading materials, high drop-outs rate and denied rights to education.
Ensuring that education is of fundamental importance to the fulfillment of long-range missions, Crown Prince Moulay Rachid urges all levels of the government to work to narrow the education gap, advising to put forward a series of suggestions on resolving the issue of illiteracy in the country.