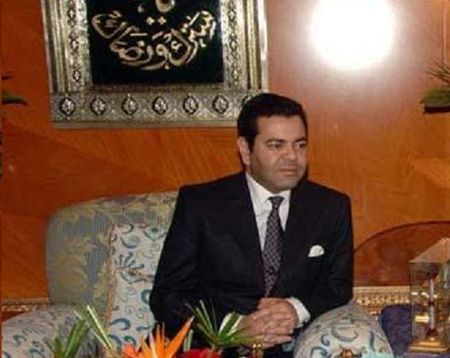 HRH Crown Prince Moulay Rachid briefed on preparations for the 12th Congress of Sport Psychology
Marrakech, December 14, 2008 -- Continue to show ongoing support for meaningful action carried out through the promotion of the sport image and the cultural and ethical values of the sport, His Royal Highness Crown Prince Moulay Rachid will be hosting the 12th Congress of Sport Psychology under the motto "Meeting New Challenges and Bridging Cultural Gaps in Sport and Exercise Psychology."
This five-day high quality Congress of the scientific program, to be held on June 17-21, 2009 at the Congress Center "Palais des Congrès" in Marrakech - Morocco, will focus on opening new perspectives on the science of art and sport and exercise psychology and on issues related to the athlete's mental management and social changes.
Crown Prince Moulay Rachid expressed pleasure that Morocco will be hosting the twelfth international congress and hopes it will open up the grassland to the amalgamation of qualitative research methods and examination aims of issues of diverse aspects of modern sport and exercise psychology. Adding, broadened focus should include examination of socio-cultural difference and justice in general that will help to empower the athletes from socially and culturally marginalized groups in particular.
Moreover, Crown Prince Moulay Rachid reaffirmed that fruitful exchange can help to advance knowledge and progress development of a proficiency in sport psychology and to bridge cultural gaps between countries and societies.
Further, Crown Prince Moulay Rachid has extended backing for 12th Congress of Sport Psychology with His Royal Honour Presidency of the Congress.
Registration is currently open and the conference fee is €240; limited number of reduced registration fee is available until December 20th, 2008. Student scholarships are also available. Full time students MUST provide proof of status when submitting their registration form and payment (copy of valid student ID card or a letter from their institution). For additional information and to register, visit: www.issp2009.com.