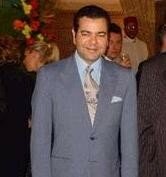 El Aroui, July 18, 2007 - His Royal Highness Prince Moulay Rachid, an heir to the Moroccan throne, on Wednesday continued his tour in Nador region with focusing on health facilities and health development in rural and remote areas.
His Royal Highness' commitment and active involvement in health development issues strengthen the Kingdom's overall rural health care system, while raising awareness on various health issues.
For his part, His Royal Highness pointed to citizens living in rural and isolated areas who face special challenges in receiving timely, quality health care, as these areas often suffer from shortages of health care providers and the costs of providing quality health care extends beyond available resources.
Lack of health service and health care professionals in rural and remote areas results in the reality that many rural residents face bigger health problems related with poverty, as well as high numbers of chronic diseases and infant mortality.
His Royal Highness also gives the importance to supports initiatives designed to address the special needs of minorities living in remote areas and function of know-how able of carrying health services to people in isolated areas.
His Royal Highness saw baby steps of this mission in practice as he toured the newly opened hospital of El Aroui, where he was also briefed on the benefits of such project with some of the beneficiaries.
His Royal Highness encourages health providers to serve in rural areas and supports their efforts to sustain and enhance local health care delivery schemes in remote areas, education and placement of health professionals, as well as to research and promote the use of new technologies to improve access to health care services.
In addition, His Royal Highness pushes governments on all levels to foster networking among researchers, professional and non-government organizations, health care providers and public to develop pioneering solutions to rural health problems and to engage rural citizens and communities in defining solutions to meet their needs.